Where Are You Going This Fall? Fall 2016 Wardrobe Essentials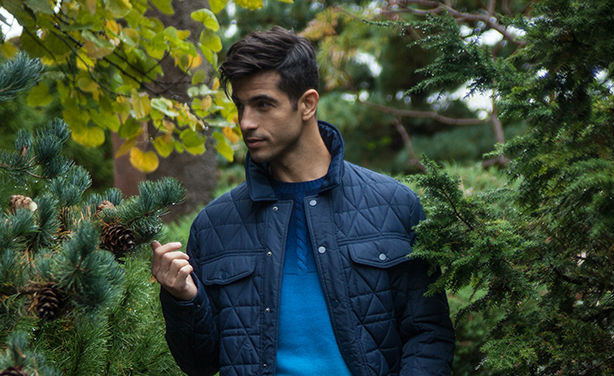 Written & Produced By James Vincent
As the year begins to draw to a close – even with the explosion of autumnal color – there is something Zen like about the closure of the harvest season – a hopefully peaceful ending to a prosperous year. What a better place to experience some time in reflection – especially if you are into design – than Pagoda Red https://www.pagodared.com in Chicago.  This seasons' looks were inspired by mixing old and new. Pagoda Red is the design destination for people who love the art, history, style and spirit of Asian and modern objects. Soulful spaces are made of stories. Pagoda Red was the perfect location to showcase this collection.
Autumn is many peoples favorite season– including mine. It's a favorite season particularly for those who are fashion minded. Sure it was liberating – and comfortable – to wear shorts and tees all summer. But now that the hot weather is behind us and the landscapes' bright colors are invigorating us to get outside while it's still nice enough – it's time to break out the tweeds and start layering again.
Whether you're going to a gallery opening or just want an outfit that goes from work to outdoors effortlessly, a classic tweed sport jacket is a timeless choice. Here, in an unstructured Herringbone version, it allows you to layer more – or not – depending on your mood and the occasion.
Sport Coat, Polo Ralph Lauren; Shirt, Lorenzo Uomo; Tie, Canali; Boots, Bull Boxer; Pocket Square, Simonnot-Godard; Scarf, Chelsey II.
You'll always need a suit for certain occasions – whether it's for work or a special event. Get a wearable suit that will work with a turtleneck, a tee – as well as a shirt and tie. Suit separates are a nice alternative to a two piece suit. You really can wear the jacket as a separate, say with jeans for a dressed up down look. Get one with a subtle pattern, as here with this muted gray and blue plaid. It will give you endless shirt and tie options. Suppress the easy way out with a solid tie and shirt combo. Give it some thought and dress this up even more with a patterned shirt – here a mini blue and white window pane plaid with a larger paisley print tie. Think about balancing the patterns – large with small in the same color family.
 Suit Separates, Tommy Hilfiger; Shirt, Nordstrom Men's Shop; Tie, Michael Kors; Pocket Square, 14th U& Union.
Every guy should have several sport coats in his wardrobe of varying types. Have some that can be ready for the office and out to dinner or more sporty for the weekend. This ready-for-the-office sport coat here is a classic and just as easily leaves the office for a gallery opening. This classic glen plaid could also be paired with a turtleneck and jeans for a dressed down look day of shopping then out to dinner.
Sport Coat, TaylorByrd Collection; Trousers, 14th & Union; Shirt, Perry Ellis; Tie, Tommy Hilfiger; Pocket Square, 14th & Union ; Shoes, Johnston & Murphy.
There are so many sport coat options out there for guys right now; it can be difficult to choose what's right for you. Not every sport coat is what it initially appears to be.  This cleverly constructed plaid sport coat with a zip in "jacket" goes outside as outerwear too. But, zip it out and it stands by itself as a very wearable sport coat that would pair just as easily with jeans as it would with trousers.
Sport Coat, English Laundry; Denim Shirt, Levis; Tee, Ben Sherman; Jeans, Joe's; Scarf, Roberto Rossi.
The past few seasons have seen the revival of the quilted "hunting" style outerwear jacket as a fashion staple and this season is no exception. These are versatile and wearable for many reasons. They're comfortable, stylish and just made for layering. This jacket could just as easily be paired with jeans and a sweater – as here in the same tonal family. It would also look great with trousers, a vest and tie for a casual work environment.
Jacket, Marc New York; Sweater, Bugatchi; Jeans, Diesel; Belt, Levis; Boots, Bull Boxer.
A classic evening look that never goes out of style is a velvet jacket. And really, you shouldn't think of a velvet jacket as just for fancy dress occasions. Think of velvet as an alternative for every occasion. You can feel equally comfortable – and swank – sporting a velvet jacket with jeans to a nicer restaurant or club for any occasion. And they are also coming in many vibrant colors this season – but, a classic black velvet – as here in a cotton velvet – will take you anywhere you want to go this fall season.
Jacket, Calvin Klein; Jeans, Joe's, Shirt, Ryan Seacrest Distinction; Tie, Hart Schaffner Marx; Pocket Square, 14th & Union; Wrist Band, H&M; Cufflinks, Vintage.
*Photography, Alejandra Guerrero http://www.alejandraguerrero.com/ ; Grooming, Ashley Condron; Styling, James Vincent https://www.tradeshowoffs.com/ ; Model, Gregory for Ford Models Chicago; Shot on location at Pagoda Red, Chicago https://www.pagodared.com