Devotional 5/10: I Am Groot!
I have been thinking a lot about languages lately.
I have Our Daily Bread's app on my phone and in addition to giving you a short devotional, they also have a section entitled Bible in One Year where they give a couple chapters a day so you can say that you read through the Bible in one year. They use different translations like the KJV or the NIV. This year they are using the Jewish Orthodox Bible for their Bible in One Year, I guess to go back to our Jewish roots. It has Hebrew words like "Bereshis" (In the Beginning) or "Dvar Heshiem" (theWord).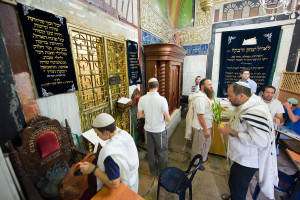 Another time the topic of languages struck me oddly is when I finally got a chance to see Guardians of the Galaxy Vol. 2.  It should have hit me in the first movie but everyone speaks English, except for the character, Groot. Groot communicates everything through one sentence, "I am Groot". He may say it different ways, "I AM GROOT!" or he question anything by saying "I am Groot?" The character, Rocket Raccoon seems to be able to interpret Groots's same words to have different meanings. Yet the fact that he cannot say, "Soy Groot!" or "Je suis Groot?" kind of messes with the illusion the film is trying to create for me.
I personally have always longed to be able to communicate well in Spanish (I have a little skill), Russian, Chinese or Korean, French (Canadian French), and Navajo.  I have attempted to study those languages but I have always been sidetracked by other and bigger responsibilities. Even at my age, I still hope to one day be proficient,  Lord willing.
Howard Storm, in his book, My Descent into Death, mentions that when he had his near-death experience that he was in France and no one spoke English in the hospital where he died. He also mentions that when the people (who were really demons) started calling to him from outside his room, they spoke perfect English and he was surprised since communication had been so difficult. The reason they spoke perfect English is that they were not communicating verbally but communicating I guess telepathically into his brain. I have heard other stories about the Lord communicating to others the same way. I have also read in the Bible where people are inspired by the Spirit to shout out in different languages in praise or prophecy or whatever. I have seen it and heard it myself, it is a bit strange but hey, I try to be openminded. It seems that there is a supernatural way around language barriers!
What I think is fascinating is that the Lord is willing to meet us wherever we are and I think that is true linguistically. Today, (through us) there are believers in Romania and the Lord communicates about Himself in Romanian and Hawaii there are people of faith who communicate in Hawaiian and in Israel there are people who love G-d who still speak Hebrew.  This is true in many other places as well. No Tower of Babel problems for Him!
Not only does He meet us linguistically but also geographically, culturally, emotionally, intellectually. In the Bible it talks about how He was willing to go into the town of Samaria or to the people with Leprosy, two place that Jews just did NOT go, and communicate about Himself.   He is even willing to go into prison to talk to the criminal or into the AIDs clinic to talk to the person with AIDs. He is willing to meet us wherever we are in life. When we obey and are willing to move our feet, He will get His message across. This and touching and changing a person's heart, that is His job, our job is obedience.
John 1:14 And the Word became flesh, and dwelt among us, and we saw His glory, glory as of the only begotten from the Father, full of grace and truth.
———————————————————————-W.