Trump Vows to Undo Obama Actions, Paris Deal in Energy Speech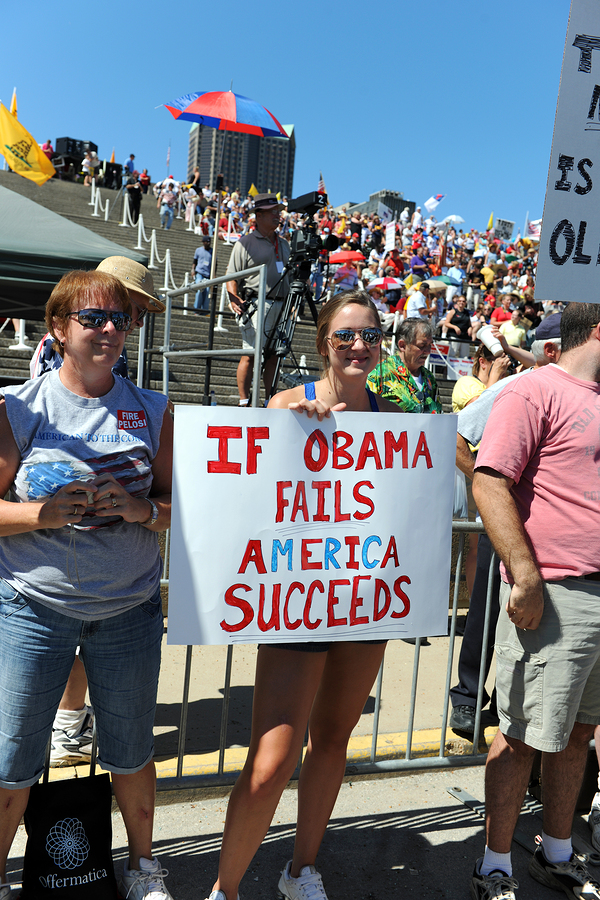 published May 26th 2016, 4:27 pm, by Brian Wingfield
(Bloomberg) —
Republican presidential candidate Donald Trump said he would rescind "job-destroying" Obama administration environmental actions within 100 days of taking office and cancel a landmark international climate deal reached last year in Paris.
"His policy is death by a thousand cuts, through an onslaught of regulations," Trump said of President Barack Obama in his first major speech on energy before a crowd of more than 7,000 people at the Williston Basin Petroleum Conference in Bismarck, North Dakota.
Trump also said he would invite TransCanada Corp. to re-submit its application for the proposed Keystone XL oil pipeline, which the Obama administration rejected in November. At a press conference before the speech, the Republican candidate said he would seek a "better deal" on the Keystone project, which would connect Canada's oil sands to U.S. Gulf Coast refineries, to give the American people "a significant piece of the profits."
In choosing North Dakota as the stage for his remarks, Trump is appealing to voters in a largely Republican state that has seen its fortunes plummet with the price of oil in the last two years. His speech also touched on foreign policy and included attacks on Obama and Democratic presidential candidate Hillary Clinton. Both support regulations to limit carbon emissions from coal, oil and natural gas.
Keystone Rejection
"As bad as President Obama is, Hillary Clinton will be worse," Trump said. "A Trump administration will focus on real environmental challenges, not the phony ones we've been looking at."
TransCanada is fighting Obama's rejection of the Keystone pipeline by suing the U.S. government and pursuing an appeal under the North American Free Trade Agreement. The company, in announcing the efforts in January, said it's seeking to recoup $15 billion in costs tied to its efforts to build the project.
"Keystone XL represents a business transaction," James Millar, a spokesman for TransCanada, said in an e-mail. "The role of the U.S. government in such transactions is that of a regulator. We would expect to continue to follow this model that has been in place for decades."
The speech included omissions and inconsistencies, and ignored market forces that have hobbled the coal industry, according to Michael Brune, executive director of the Sierra Club.
100-Day Plan
"He talks about wanting to protect clean water and yet will undermine the clean water act," Brune said in an interview. "He says he would protect clean air and yet would undermine the clean air act. If making America great again means setting a world record for contradictions, then he has done his job."
Trump announced a "100-day action plan" that would include rescinding Obama's executive actions to curb greenhouse gas emissions and the administration's Waters of the U.S. rule, which business groups have said over-regulates the nation's waterways.
"Any future regulation will go through a simple test: Is this regulation good for the American worker," Trump said.
Oil Recovery
On U.S. energy security, Trump promised independence from the Organization of Petroleum Exporting Countries and said Clinton's decisions during her tenure as Secretary of State "have made the Middle East more unstable than ever, ever before."
While energy industry officials and politicians in North Dakota this week say they're optimistic that oil prices will edge higher, the reality for the state is stark. North Dakota had a record 1,523 inactive oil wells at the end of March, according to the state's Department of Mineral Resources.
Earlier Thursday, West Texas Intermediate crude, the U.S. benchmark, rose above $50 barrel for the first time since October on the New York Mercantile Exchange, amid signs of a tightening market.
Trump said he would encourage more U.S. energy exports and reduce the federal government's role in energy and environmental policy, which he blamed for the decline of the U.S. coal industry. His ability to create jobs for coal miners and oil and gas workers would be limited, Rob Barnett, senior energy policy analyst for Bloomberg Intelligence, said by telephone Thursday.
"Especially in the energy markets, the bigger driver is the price of oil, which is determined by a whole multitude of factors, many of them involving things that happen outside the U.S.," Barnett said.
Trump was joined in Bismarck by Representative Kevin Cramer, a North Dakota Republican, and Continental Resources Inc. Chief Executive Officer Harold Hamm.
"We're going to put people before government," Trump said. "I'm the only one who's going to deliver."
–With assistance from Kevin Cirilli, Rebecca Penty, Jim Polson and Joe Ryan. To contact the reporter on this story: Brian Wingfield in Washington at bwingfield3@bloomberg.net To contact the editors responsible for this story: Margot Habiby at mhabiby@bloomberg.net Jim Efstathiou Jr., Steven Frank
copyright
© 2016 Bloomberg L.P