Bloomberg Business: China Stocks Plunge on Margin Accounts Halt; Aussie Miners Rise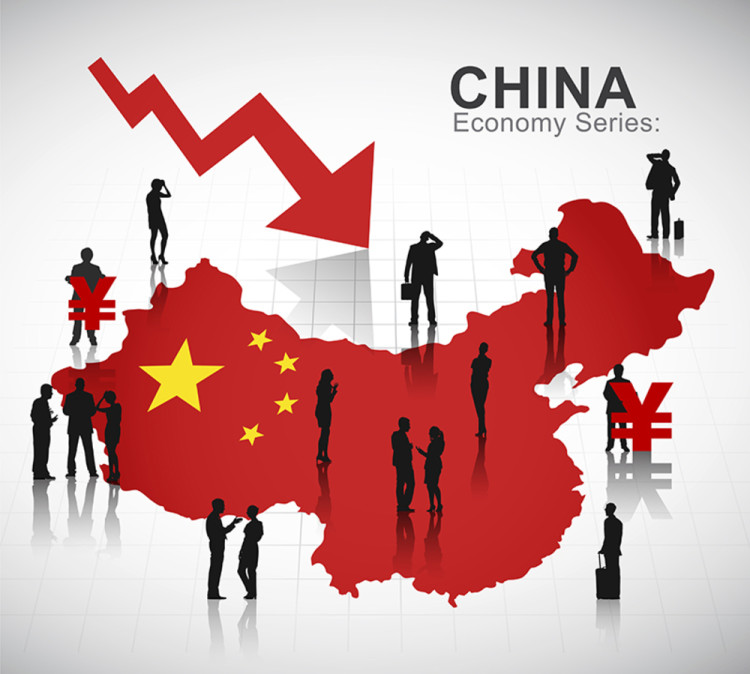 18 Jan 2015 19:36
China Stocks
Plunge on Margin Accounts Halt; Aussie Miners Rise
Copyright 2015 Bloomberg.
Nick Gentle and Adam Haigh
(Bloomberg) — Mainland Chinese shares plunged after three of the nation's biggest brokerages
were stopped from adding margin-trading accounts. Australian mining shares rose after U.S. oil capped its first weekly advance since November and copper climbed in London.
The Shanghai Composite Index tumbled 4.9 percent by 10:34 a.m. in Tokyo, as brokerages plummeted. BHP Billiton Ltd., the world's biggest mining company, was the biggest support to the MSCI Asia Pacific Index. Futures on the Standard & Poor's 500 Index were 0.2 percent higher in holiday trade. West Texas Intermediate oil slipped 0.8 percent and copper in London rose after its biggest two-day gain since September 2013. The Swiss franc slipped 0.4 percent against the dollar.
Chinese regulators are tightening control of margin investing amid concern that a six-month, 63 percent stock surge may lead to instability. Stocks in the U.S., where markets are closed for Martin Luther King Day, jumped Jan. 16 as a rebound in oil tempered fallout from the Swiss National Bank abandoning a cap on the franc and lower earnings
at Goldman Sachs Group Inc. The European Central Bank and the Bank of Japan meet on policy this week while Greece holds an election Jan. 25 that may see an anti-austerity party take power.
The MSCI Asia Pacific Index, which rose 0.7 percent today, traded at 13.4 times estimated earnings on Jan. 16, compared with a five-year average of 13.5. The Stoxx Europe 600 Index trades at 14.5 time projected earnings while the Standard & Poor's 500 Index fetches 16.6.
China Plunge
Hong Kong's Hang Seng Index fell 0.8 percent and a gauge of Chinese firms listed in the city dropped 2.5 percent, the most since Dec. 9. Shanghai's benchmark gauge advanced 2.8 percent last week, a 10th week of gains that's the longest winning streak since May 2007, after credit growth expanded and speculation grew the central bank will cut reserve-requirement ratios.
Haitong Securities
Co. tumbled 13 percent in Hong Kong after it was suspended from adding margin-finance and securities lending accounts along with Citic Securities Co. and Guotai Junan Securities Co. The firms let customers delay repaying financing for longer than they were supposed to, the China Securities Regulatory Commission said on its microblog Friday.
Australia's S&P/ASX 200 Index advanced 1 percent, paring its retreat this year to 0.9 percent. Materials and energy companies
led the move. OZ Minerals Ltd., which gets 75 percent of revenue from copper, jumped 7.4 percent and Sandfire Resources NL, also a copper miner, rose 8.1 percent. Copper added 0.1 percent in London after the industrial metal capped its first back-to-back gains since Dec. 12.
Slide Arrested
West Texas Intermediate crude for February delivery was little changed after surging 5.3 percent to $48.69 a barrel in New York on Jan. 16. The rally gave the U.S. benchmark crude grade its first weekly gain since November, after the price dropped to the lowest level since April 2009 on Jan. 13. The International Energy Agency lowered forecasts for supplies from outside OPEC and said prices could recover.
The S&P 500 rose to 2,019.42 on Jan. 16, climbing above its average price for the past 100 days. Eight of the 10 best performers in the S&P 500 were energy companies
, as the group rebounded with oil. The Dow Jones Industrial Average added 190.86 points, or 1.1 percent, to 17,511.57. The Russell 2000 Index of smaller companies gained 1.9 percent, the most in a month.
The University of Michigan preliminary consumer sentiment index rose to 98.2, the highest since January 2004, from a final reading of 93.6 in December.
Clothing, Travel
At the same time in the U.S., the biggest drop clothing costs since 1998 combined with falling air fares and cheaper new and used cars signal the deceleration in inflation is spreading beyond energy as Japan and Europe are in or near a recession and some emerging markets cool.
Goldman Sachs fell 0.7 percent in New York, capping a six- day retreat, after reporting a 7.1 percent drop in profit as revenue from fixed-income trading declined for the fifth time in six quarters.
The Swiss National Bank decided to drop its currency cap, set in September 2011 to shield the economy from the euro area's debt crisis
, because it was no longer "sustainable," central bank President Thomas Jordan said.
Everest Capital is closing its largest hedge fund after losing
virtually all its money after the SNB move, according to a person familiar with the firm. FXCM Inc., the largest U.S. retail foreign-exchange broker, arranged a $300 million cash infusion from Leucadia National Corp. after client losses threatened FXCM's compliance with capital rules.
To contact the reporters on this story: Nick Gentle in Hong Kong at ngentle2@bloomberg.net; Adam Haigh in Sydney at ahaigh1@bloomberg.net To contact the editors responsible for this story: Nick Gentle at ngentle2@bloomberg.net John McCluskey