SPORTS by Brad Weisman: Hershey Was So Much More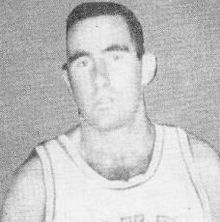 Who says you have to be tall to be a national figure in college basketball? Who says it's impossible to do the impossible? For one thing, Howie Carl did what was considered impossible back in the day. From scoring 47pts in a college game (a record that held for some time at Alumni Hall against Marquette) to ultimately making it to the NBA. He was not tall nor did he have the physical stature to fit in at the college level let alone the professional league (5'9 160lbs). However, Howie (known as Hershey) defied the odds and proved all kinds of people wrong including his opponents. However, the memories of him in life go far beyond basketball for me.
As a kid I attended a number of DePaul University games and it was mostly with the Carl family. Howie Carl was a legendary point guard at DePaul and I suppose you had to be around that era to really understand.
My understanding of Mr. C was a little different. He was a father engaged in having fun with his kids and his kids friends. In fact, basketball was a very secondary subject when we were at the Carl home. I have no memories of Mr. C shooting a basketball when I was a kid, however I have vivid memories of him making me laugh so hard I was in tears. A quick word or a funny sound could have all of us kids doubled over in laughter.
This guy loved seeing others laugh and spending time with the people who meant the most to him. As much as he knew his role as a father, husband and friend too many, he also found the time to make others laugh. At times he was quiet, but that was the skill of being a good listener and at times offering some guidance. Years later in my life, I was visiting Mr. C when he was seeking medical attention. He fell asleep in the middle of conversation so I stopped talking.
There I was all alone and the room was covered in silence. I decided to leave the room and not say goodbye so I could avoid disturbing Mr. C. As I Ieft the room Mr C said "Aren't you going to say goodbye Weisman". Once again he put me in tears of laughter and it brought back the memories I have of him as a kid. He was a basketball player who left a mark in the sport, but oh he was so much more.