Devotional 5/24: A Prayer for Hugh Hefner
I am not a big fan of Deadpool (the Marvel character) or dead pools (polls that usually involve betting who will die in the present year). However, regarding dead pools, two men are usually at the top of them who I would just hate to see the world be without. Those two people are Stan Lee (94 in 2017) and Hugh Hefner (91 in 2017). Where Hefner is famous for having many partners, Stan Lee has had only one since 1947, But both of them have lived a life of fantasy.
Now, I am not here to judge either of them. I don't know where either of them truly are spiritually or if they are going up or down. I certainly hope that neither of them are separated from God. I really hope NO ONE goes to the bad place, but that is not what the Lord has said. This week and next, I would like to offer a prayer for each of them.
I realize that many people of faith have a low opinion of Hugh Hefner, which I am sure is related to why he has avoided religion, the Bible, and people of faith. Duh.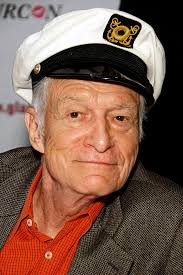 However, I have always seen him not as a pornographer but as a man who loved beauty, loved animals, and had such excellent social skills with women. Whatever he has done or has not done, I am not here to judge him. God loves him and wants to know him and be known by him. I know that a lot of people of faith have judged him already and I am sure he is scared of believers. Yet, I have also read that Mr. Hefner, since he is as famous as he is, has been presented with the Gospel many times. I know that once  Lee Strobel (http://gregburdine.com/3-critical-questions-about-jesus) had a long conversation with him. He has probably been told about Jesus from more than a few of his models as well. Mr. Hefner has maintained that he believes Jesus is just a man and that sex has been a more powerful force than religion in human history or at least the 20th century (http://articles.chicagotribune.com/2000-01-23/features/0001230411_1_sexual-revolution-james-r-petersen-playboy-founder-hugh-hefner). That maybe true. We as humans rarely put the promise of Heaven and obedience to God before our stomachs and other parts of our bodies that are telling us they are hungry.
However, I appeal to Mr. Hefner to closely examine the claims of Christ in the hope that he may see the beauty of Heaven (and the women there too!!!)
Dear Lord, I come before you, washed in the blood of the Lamb, and I ask you to open Hugh Hefner's heart to the truth in your Word.
I ask that you would help him to understand that the beauties of this world are nothing compared to the beauties that you have prepared for him.
Please help him to confess with his mouth and believe in his heart that you are who you say you are.
Please help us not to condemn others and to know that only you have the right to judge.
Please wash us of our sins (we all have them, Mr. Hefner does not have anymore than anyone else) and help us to choose the truth you have for us over the sweet taste of sin in the moment.
Just like the thief on the cross next to you, who glorified you at the last moment, remember Mr. Hefner as he crosses that bridge, whenever that will be.
We pray this in your Holy name, Amen!!!!
2 Peter 3:9 The Lord is not slow to fulfill his promise as some count slowness, but is patient toward you, not wishing that any should perish, but that all should reach repentance.
————————————————————–W.