*Obama Calls Deadliest U.S. Shooting an Act of Terror and Hate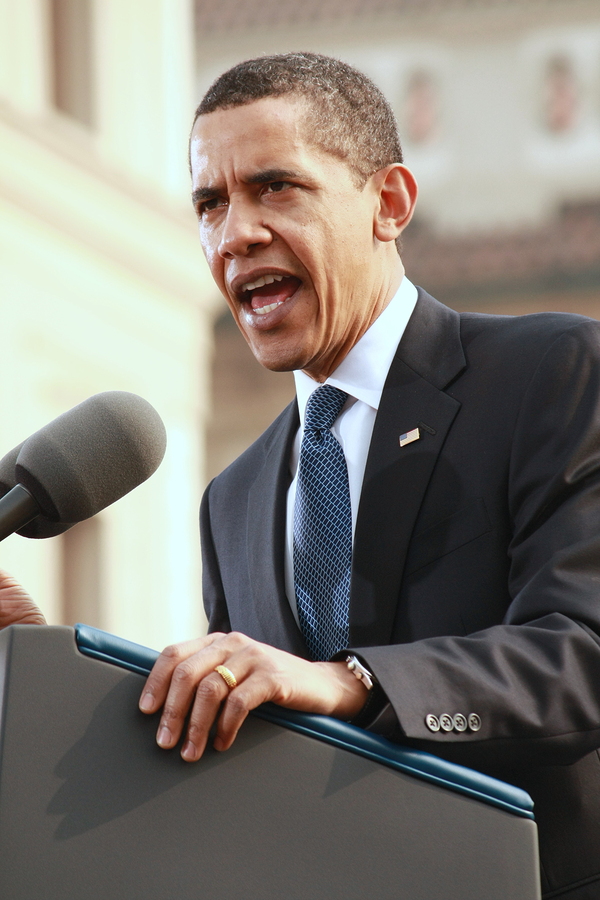 published Jun 12th 2016, 4:45 pm, by Alan Levin and Tamara Thueringer
(Bloomberg) —
The killing spree at a gay bar in Orlando, Florida, that left at least 50 dead in the worst mass shooting in U.S. history was "an attack on all of us," President Barack Obama said on Sunday, pledging to support federal law enforcement efforts to determine what motivated the shooter.
The FBI is investigating the case as an act of terrorism, Obama said at the White House, adding that he had met earlier with FBI Director James Comey.
"I have directed that we must spare no effort to determine what, if any, inspiration or association this killer may have had with terrorist groups," he said. "What is clear is he was a person filled with hatred."
Obama took no questions after his five-minute remarks, but urged citizens to remain calm.
The gunman armed with an assault-type weapon and a handgun opened fire at Pulse, a popular gay bar and dance club in Orlando, at around 2 a.m. on Sunday. The suspect, who was shot dead by police, has been identified by law enforcement authorities and relatives as Omar Mateen, a 29-year-old from Fort Pierce, Florida, who was a U.S. citizen of Afghan descent.
The massacre hit a nerve on some of the hot-button topics facing the U.S., including approaches to gun control, global terrorism and immigration.It triggered competing statements by presumptive Republican presidential nominee Donald Trump and his probable Democratic opponent Hillary Clinton.
Trump, who called the attack the worst in the U.S. since the Sept. 11 attacks in 2001, said Obama should resign because he "disgracefully refused to even say the words 'Radical Islam.'" in his White House remarks. Trump accused Clinton of doing the same and said he had predicted such attacks.
"If we do not get tough and smart real fast, we are not going to have a country anymore," Trump said. Trump plans a "major speech" in New Hampshire on Monday to address the Orlando attack, immigration and national security, his campaign said in an e-mailed statement.
Clinton, meanwhile, said "we need to redouble our efforts to defend our country from threats at home and abroad" and reiterated her support of stricter controls on who can purchase guns.
"We need to keep guns like the ones used last night out of the hands of terrorists or other violent criminals," Clinton said. In an apparent reference to the assault-style rifle used in the attack, she said "weapons of war have no place on our streets."
Both Clinton and Obama called the shooting a hate crime, coming at a gay night club on a weekend when many cities are holding pride parades and celebrations.
"We will keep fighting for your right to live freely, openly and without fear," Clinton said. "Hate has absolutely no place in America."
Obama said the attack is "especially heartbreaking" for citizens who are lesbian, gay, bisexual or transgender. "It was more than a nightclub, it was a place of solidarity," he said of the shooting venue.
It is also a reminder of how easy it is to obtain weapons under U.S. law, the president said. "The shooter was apparently armed with a handgun and a powerful assault rifle," the president said. "This massacre is therefore a further reminder of how easy it is for someone to get their hands on a weapon that lets them shoot people in a school, or in a house of worship, or a movie theater, or in a nightclub."
"We have to decide if that's the kind of country we want to be," Obama added. "And to actively do nothing is a decision as well." Clinton and Obama canceled a joint campaign event scheduled for Wednesday in Green Bay, Wisconsin, because of the shooting, according to an e-mailed release.
Representative Adam Schiff of California, the top Democrat on the House Intelligence Committee, said in a statement that Islamic State leadership has been urging attacks during the Muslim Ramadan period, and that local law enforcement officials had told him that the shooter had made known his allegiance to the group. "Whether this attack was also ISIS-directed, remains to be determined," Schiff said.
The gunman called 911 moments before the shooting and spoke about the Islamic State, Ronald Hopper, an FBI assistant special agent in charge of the bureau's Orlando office, said at a news conference.
The FBI had twice investigated Mateen for possible links to Islamic terrorists, closing both inquiries because it found no hard connections, Hopper said.
Until Sunday, the worst mass shooting in the U.S. was the 2007 rampage on the Virginia Tech campus in Blacksburg, Virginia, that left 32 people dead and 30 injured.—With assistance from Rakteem Katakey in London
To contact the authors of this story: Alan Levin in Washington at alevin24@bloomberg.net Tamara Thueringer in Washington at tthueringer@bloomberg.net To contact the editors responsible for this story: Ros Krasny at rkrasny1@bloomberg.net David Knowles at dknowles9@bloomberg.net
copyright
© 2016 Bloomberg L.P
**************************************************************************************************************
I guess it must just me but I really think there have been a LOT of people killed in schools and randomly in businesses and other places while Obama has been president. I am not sure why, but he has done not really brought us together like he said he would.