Microsoft, Google Back Apple in FBI Fight Over Unlocking IPhone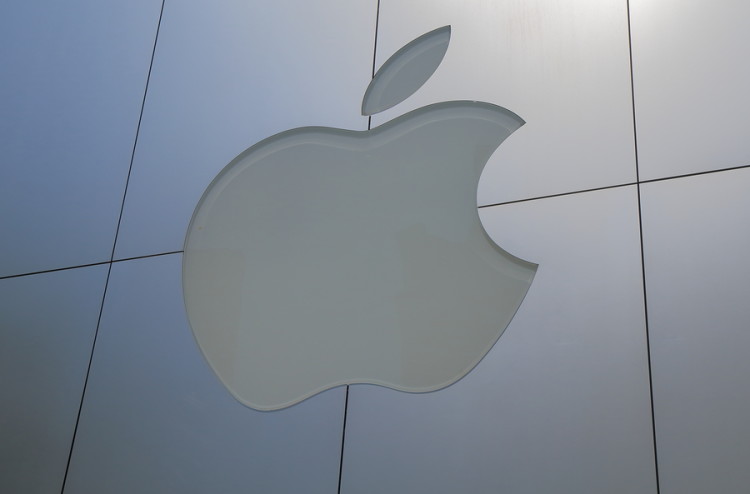 ©2016 Bloomberg News
O3HOC9SYF01U
(Bloomberg) — Tech giants including Microsoft Corp. and Google rallied to Apple Inc.'s side in its fight against a judge's order to help unlock the iPhone of a dead terrorist.
The 15 companies, including Facebook Inc. and Amazon.com, are seeking to support Apple through a so-called friend-of-the- court brief, following others by tech companies, privacy rights groups and law enforcement. The order requiring Apple to write software to help the FBI is "unsupported by the case law, unduly burdensome to technology companies like applicants, and particularly harmful for American consumers," the companies said in their request.
Twitter Inc., EBay Inc. and 15 other companies are separately backing Apple in its fight involving the iPhone used by Syed Rizwan Farook, who died in a shootout with law enforcement in San Bernardino, California, on Dec. 2 following an attack that killed 14 people. Intel Corp. and AT&T Mobility LLC, in separate requests, also are seeking to argue in court on behalf of Apple that the order will chill innovation and ultimately decrease security.
Apple has drawn support for its fight with the government from digital-rights groups, a United Nations official and even a man whose wife nearly died in the terror attack, as Thursday's deadline approached to weigh in on the historic privacy battle. Law enforcement groups asked to join the case on behalf of the government, saying their ability to extract data from evidence is critical to solving crimes and protecting the public.
"The position Apple has taken is a dangerous one," according to the filing by the Federal Law Enforcement Association, the Association of Prosecuting Attorneys Inc. and the National Sheriffs' Association. "If Apple were to prevail, the public at large may itself think twice about cooperating with law enforcement when called upon to do so."
Shooting Victims
Those asking to support the government in the case also include five people who had family members killed in the attack and the husband of another who survived the assault on the holiday party.
"Ultimately, this is a situation where no stone can be left unturned," the family members said.
Any further filings are due before midnight Thursday in California. If accepted by U.S. Magistrate Judge Sheri Pym, they could help her decide whether to uphold her Feb. 16 order that Apple has to help the FBI.
Cisco Systems Inc., Snapchat Inc. and Yahoo! Inc. were among those joining with Microsoft and Google's arguments in the case.
Apple arch-rival Samsung Electronics Co. has also weighed in, though without saying whether it would file to back Apple in the court case. Samsung said in a statement that any requirement to build back doors into its devices would undermine trust. The world's largest smartphone vendor said it hadn't decided whether it would file a friend-of-the-court brief.
'Investigative Agents'
The Consumer Technology Association, whose members include Samsung, along with other industry groups are also seeking to present their arguments to the judge. Other Apple supporters include organizations focused on digital privacy rights, including the American Civil Liberties Union. The ACLU said that the government doesn't have the authority to "enlist private third parties as its investigative agents."
The Electronic Frontier Foundation backed a free-speech argument that Apple itself has made, saying the company's programmers can't be forced against their will to write a code for the FBI to unlock the phone. Such an order would be unconstitutional, the group said in its filing.
The U.S. says it wants to defend people from terrorist attacks by unlocking the phone to search its contents. FBI Director James Comey said at a Congressional hearing this week that the bureau is simply asking Apple to remove some security features so that investigators can hack into the iPhone.
'Guard Dog'
"Essentially we're asking Apple to take the vicious guard dog away, let us try and pick the lock," Comey told the House Judiciary Committee. He added that everyone should understand what it means to have "warrant-proof spaces."
Salihin Kondoker, whose wife was wounded in the San Bernardino attack on a holiday party at a county office, wrote he was frustrated at first when he learned of Apple's opposition to the court order. "But as I read more about their case, I have come to understand their fight is for something much bigger than one phone."
He said he doesn't believe there is any useful information on the device anyway, as it was a work phone, owned by San Bernardino County. "They destroyed their personal phones after the attack. And I believe they did that for a reason," he said of Farook and his wife, the co-attacker.
"Neither I, nor my wife, want to raise our children in a world where privacy is the trade-off for security," said Kondoker, an information technology consultant in San Bernardino.
Apple argues, and has found support from a magistrate judge in Brooklyn, New York, that the Justice Department lacks authority to force the company to hack into its phones because the U.S. Congress has considered giving law enforcement that power and has so far declined to grant it. The U.S. says a 1789 law, the All Writs Act, gives it the authority it needs.
$120 Billion in Apps
David Kaye, an expert on human rights with the United Nations, cited a 2015 report for the U.N.'s Human Rights Council to show that encryption and online anonymity advance freedom of opinion and expression. The report drew on input from countries including Cuba, Kazakhstan, Lebanon, Turkey, Germany, Ireland, Sweden and the U.S., finding that encryption helps protect people against online censorship, targeted surveillance, data collection and other techniques used by governments, corporations and criminals.
"I believe that the implications for freedom of expression are potentially quite serious," Kaye said of the lawsuit.
The App Association, an advocacy group for more than 5,000 application developers and technology firms, said the government's position could badly damage the app economy. It warns that the case invokes the government's ability to dictate to any company that it has to write code to facilitate a law enforcement investigation, potentially putting an "untenable burden" on the app industry. The $120 billion industry is responsible for around 1.7 million jobs in the U.S. today, up from zero in 2007, the group said.
A group of computer security experts including Dino Dai Zobi, an author and speaker on Apple iOS security, Dan Boneh, a Stanford University professor, and Jonathan Zdziarski, an independent forensics researcher, said the case "endangers public safety" because it could enable law enforcement to commandeer consumer devices for surveillance. Building code to unlock just one phone wouldn't work because of the risk the software would escape Apple's control through theft, embezzlement or a foreign government's order, the group said.
The Amicus Brief
Courts routinely consider "amici curiae" filings to decide lawsuits that, as in the iPhone case, involve broader public interests or question how existing law should be applied to new technologies. Last year, the U.S. Supreme Court considered a brief by Google, among others, before issuing a split decision that Los Angeles police can't check hotel registration records without a search warrant. A year earlier, the high court weighed a brief by the Electronic Privacy Information Center before ruling that police can't search cell phone data without a search warrant.
The Brooklyn judge last year declined a request by the ACLU and the Electronic Frontier Foundation to file a brief, saying it was unnecessary because, even if they may have had "a fresh perspective on a broader policy debate," the question before him was a narrow legal issue.
The case is In the Matter of the Search of an Apple iPhone Seized During the Execution of a Search Warrant on a Black Lexus IS300, California License Plate 35KGD203, 16-00010, U.S. District Court, Central District of California (Riverside).
–With assistance from Dina Bass, Brian Womack and Jack Clark.
To contact the reporters on this story: Tiffany Kary in New York at tkary@bloomberg.net; Edvard Pettersson in federal court in Los Angeles at epettersson@bloomberg.net To contact the editors responsible for this story: Michael Hytha at mhytha@bloomberg.net; David Glovin at dglovin@bloomberg.net Peter Blumberg, Jillian Ward