Men of Value Interview : WIlliam Bell By James Riordan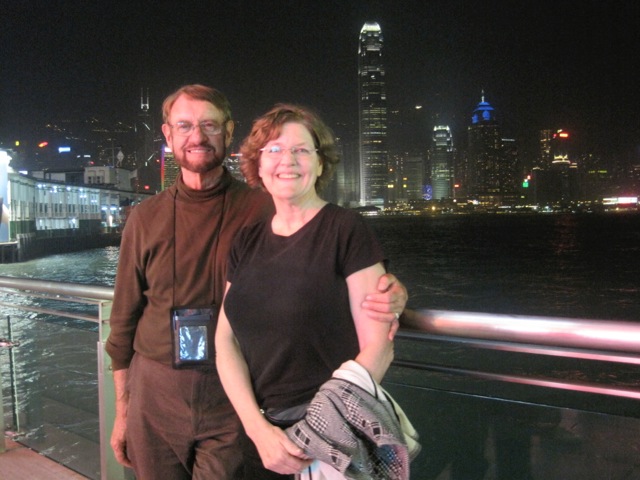 William Bell was a professor of psychology at Olivet Nazarene University in Illinois for thirty-three years and the Chair of the Department for twenty-eight years.  He was born and raised in Toronto, Canada.  He was raised Episcopalian with good solid values, although he did not have a born again experience until the age of twenty-four.  At the age of nineteen he joined the Royal Canadian Mounted Police.  "After two semesters of training, I served in Newfoundland for three years and then was stationed in Toronto doing income tax prosecution.  I had gone to church primarily to socialize, make friends and meet girls.  My first Sunday in Toronto, I chose an evangelical church of about 500 that I been to years before with a friend.  As I wandered in that Sunday morning, I was greeted by an older white-haired gentleman.  He was friendly and took an interest in me, and after asking, seated me in the rear of the sanctuary. Following the service, he came right over to me, shook my hand and said, 'Bill, I hope you enjoyed the service. And I hope you can come back this evening for the seven o'clock service.  I'd love to see you,'  I was taken by surprise at this unexpected invitation, and blurted out that I would.  I am a man of my word, and so I returned at seven even though it was not my intention. Although he was at the far end of the lengthy foyer, when he saw me, he came right over with an enthusiastic smile and said, 'Bill, it's good to see you again.'  It warmed my heart that he remembered me. So I started to go to that church, and it was there that the most significant event in my life happened following a Sunday evening service on the sixth of January, 1957.  I opened up my heart to Jesus as my Savior and Lord   I had finally learned that Christianity is not a religion but a relationship."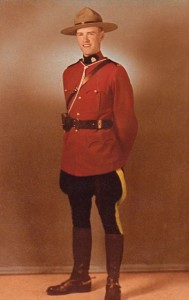 The loving interest that a simple usher showed towards that young police constable forever changed Bill's destiny and set him on a path beyond his plans, speculations or imagination.  The following year Bill felt prompted by the Holy Spirit to resign from the R.C.M.P. and attend college to study for the ministry.  His pastor suggested that Wheaton College was one of the best Christian schools and, in his naiveté, that was the only one Bill applied to.  He promptly received a letter of rejection from Wheaton saying that he had applied two months after the February deadline and his high school grades were too low.  Amazingly, Bill still felt prompted that he was going to Wheaton.  Four days before the beginning of the fall semester, Bill received a telegram from Wheaton saying there was one opening left from their summer school quota.  The reply, of course, was that he would take it.
A bachelor's degree, a church assignment, two years overseas, two master's and finally a doctorate from Northwestern University in Evanston led to 1970 and a painstaking search for employment as a college teacher.   It was a bad year for Ph.D.s. There was a cover article in Time magazine that showed a man with a Ph.D. driving a truck because jobs were so scarce. Bill describes his pursuit: "It was before personal computers so I hired a secretarial service to send out letters to the deans of a hundred and seventy colleges and universities, in the four-state area.  I only received seven responses. Early in the spring, the first one was from a school this non-Nazarene had never heard of, Olivet Nazarene College. They just sent an application blank. There was no cover letter and no indication that they had any openings so I just put the application in a drawer and filed it. The other six responses had openings and invited applications, so I started to work on those six.  I was a dorm director at Northwestern University, and in June the school year ended, and all my students had gone home.  I had an apartment in the dorm and my mother and stepfather were passing through Chicago on a Friday.  We talked late into the night.  I gave them my efficiency apartment to sleep in and I went upstairs to bunk down on a cot in one of the student rooms.  Because of the late hour, I was going to sleep in and not invade the apartment until 9 a.m.
"Much to my dismay, however, seven o'clock found me wide-awake.  I tried to go back to sleep, but I couldn't. And I was in a bare room—no magazines, no books, no TV.  A little bit miffed at the whole thing, I started to talk to the Lord. 'Lord, this is terrible. Why can't I go back to sleep?  It's Saturday. I want to sleep in. I deserve it.'  Eventually there was a nagging feeling that I had better get down to the apartment. So I mused, 'Why would I want to go down to the apartment?' And the prompt came, 'You are going to get a phone call.' It was about 7:30 and I rejected the idea, 'That's screwy. I'm not going to get a phone call Saturday morning at 7:30.' Hopefully, I again shut my eyes. But the mental intrusion became more insistent, 'It's going to be a phone call from Olivet Nazarene College.' Crazy!  That was the name of the school that I had filed away and not thought of for months.  And besides, that idea is so stupid because it's a Saturday morning and administrators don't work on Saturday morning.'  The prompt, however, was unrelenting.  At 8 o'clock I finally decided that, since I couldn't possibly sleep, I would sneak into the apartment and get a book or magazine to read.
"When I opened the door, it was dark and my mother and stepfather were still sleeping.  As I groped my way past the desk, the peal of the telephone startled me. I grabbed it frantically before it could awaken anyone: 'Hello?'  The voice on the other end said, 'This is Dr. David Beeman, the acting Dean of Olivet Nazarene College.'  For seconds I was speechless until the voice intruded, 'Is anybody there?'  Gathering my senses, I blurted, 'Yes . . . yes . . . this is unbelievable.  Before you say anything, let me tell you something.'  And I gave him a synopsis of the past hour.  'That sounds as though the Spirit is prompting you to come down for an interview,' he reflected.  'Someone left and we have an opening in Psychology.'"
Dr. Bell characterizes his 33 years as a professor and administrator at Olivet as being 'remarkable years.'  "Teaching and mentoring young people, encouraging their relationships with the Lord, and preparing them for careers of service and satisfaction is inexpressibly rewarding."  Bill also has enjoyed teaching in India, Russia, Poland, Trinidad and Hong Kong.  I enjoy people of all cultures, and I have had the privilege of spending time in 52 countries.  Our hearts and a significant part of our income go to help physically and spiritually needy and marginalized people worldwide. The measure is always: Treat others the way you would want to be treated.
One of Bill's core values is "to affirm and enjoy the indwelling Presence of God and to be open to His love for me and through me."  He is concerned that quite often the gospel is misrepresented.  "I don't go to persons and say, 'You need to do this or you need to do that.'  My approach to people is, 'The greatest gift is the love of God. And God wants you to allow Him to love you.'  It backfires when you tell people, 'You have to love God.' They don't know what you're talking about.  And so I put it this way, 'God is your Heavenly Father and Creator. He loves you immensely, and the great desire of His heart is for you to be open to His love for you.' I love my children and grandchildren, and the desire of my heart is for them to be open to me and to my affection.  And God is like that.  He wants to love people, but people give Him the cold shoulder.  Sometimes people do that because Christians, not understanding grace, have pressured them or judged them harshly."
Bill believes that trusting God in all things is the key to a joyful and peaceful life:  "Even when I broke my neck three years ago, He gave me the ability to be thankful and affirm His Presence and His perfect love, wisdom and guidance—and healing power. I am always mindful that when the Hebrews were told to enter into the promised land, they ended up dying in the wilderness because of fear.  Fear instead of faith, grumbling instead of thankfulness.  One of the errors that people make is, they pray for something and God answers it, but He didn't answer it in the exact way they envisioned, so they get irritated.  Prayer is really a time for trusting, not being self-centered.  In my life, God's agenda has deviated from my agenda a hundred times.  Thank goodness.  And Olivet was one of those unpredictable providences.
"Another thing about God that to me is really impressive, is that even when I'm human and do some stupid human things, He's still at work with His perfect wisdom and guidance.  If I mess up and feel I should be punished, He says, 'No. You just had a bump in the road, but I'm still working perfectly in your life. I don't go up and down emotionally like you do.'  It is amazing."
Bill affirms the Scriptures as his love and authority, but he also seeks inspiration from the biographies of great Christians such as Jan Hus, John Wycliffe, William Tyndale, John Wesley, William Carey, Adoniram Judson, C.T. Studd, Hudson Taylor, Amy Carmichael, Fanny Crosby, and a host of other missionaries and hymn writers.  In Toronto, he was a member of the church where A.W. Tozer was the pulpit voice.  "The work and examples of these heroes of the faith transcends time.  However, even though I was captivated, and they profoundly influenced me, I often felt guilty when I read them.  These people had such passion for the Lord that I felt inferior by comparison, but I certainly was inspired to grow."
For Dr. Bell, the Christian walk is an adventure and one he tries to live to the fullest.  "Walking with the
Lord, how can a Christian not be positive and optimistic?  I enjoy life, laughter and fun," he declares.  He learned to downhill ski when he was sixty years old, took scuba lessons three years ago, and a year later he and his wife fell in love with zip-lining for the first time.
The superordinate goal constantly avowed in the United States is freedom. Bell defines freedom always within a context of responsibility.  "I think many people interpret freedom as a license to do your own thing. They think, 'I want to be me, and I want to be self-centered, and I don't care what anyone else thinks or how it impacts them.'  I believe freedom, however, has to be seen always within the context of responsibility.  Dependence on God, and the love and the edification of others, trump everything."   Thinking and acting like that is what makes Bill a man of value.